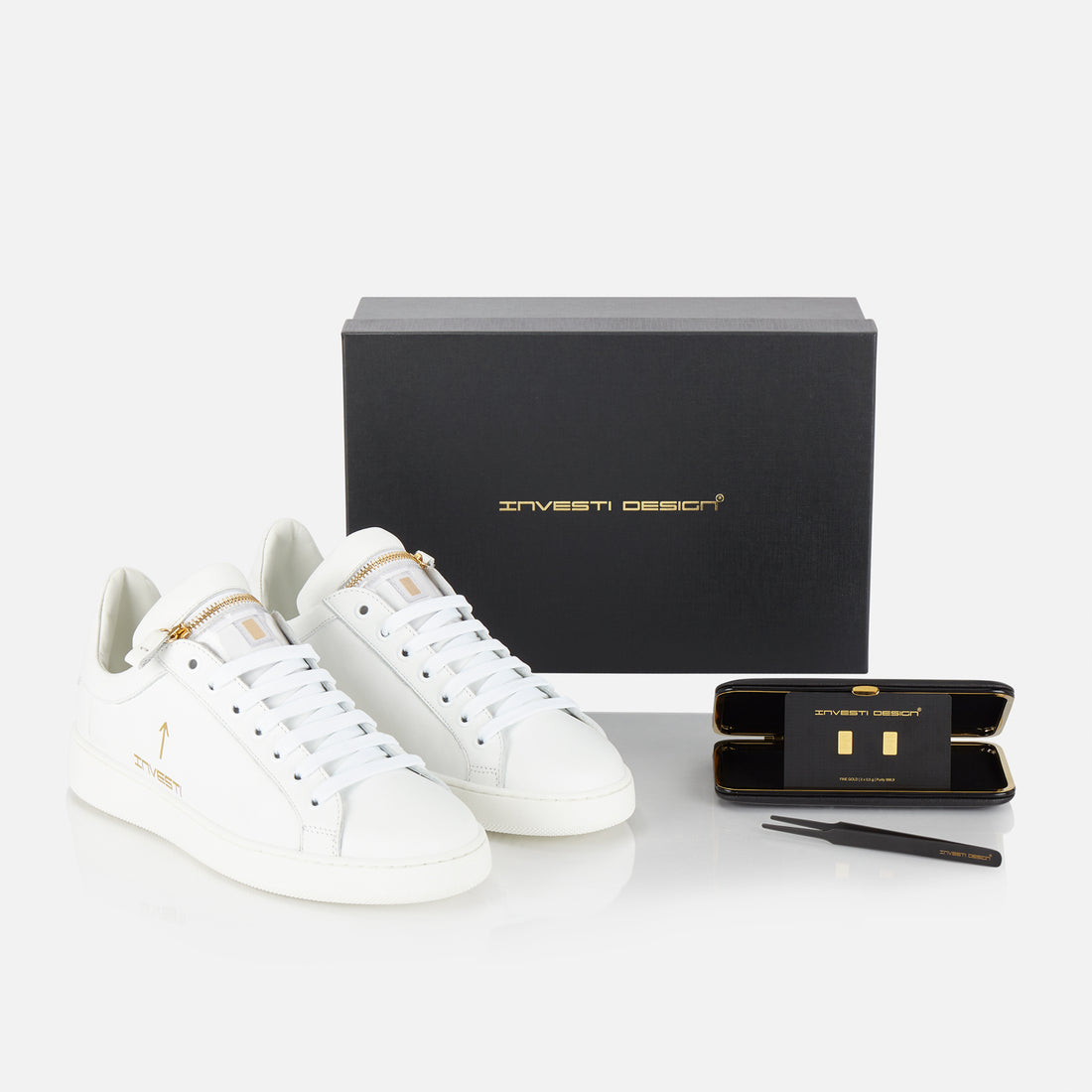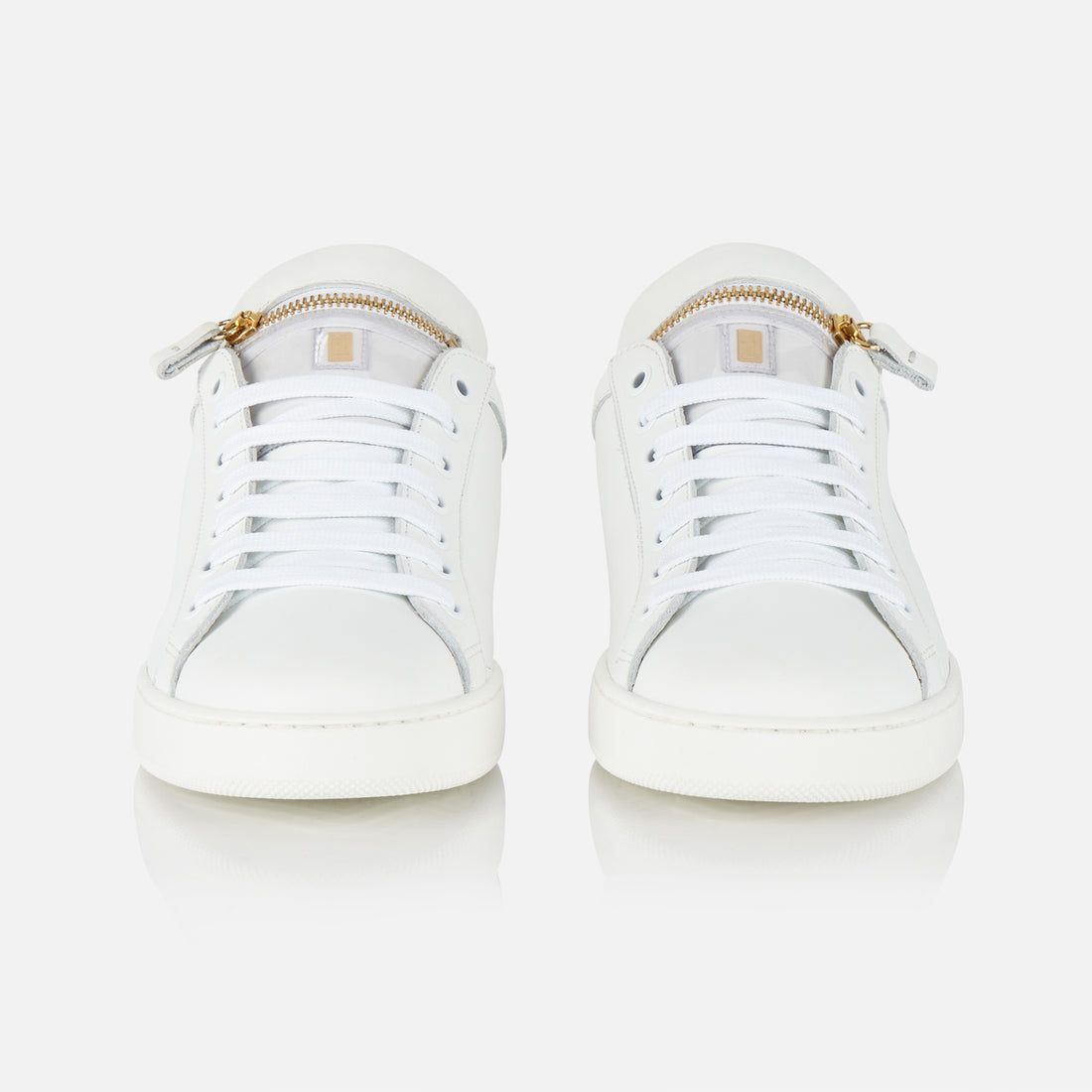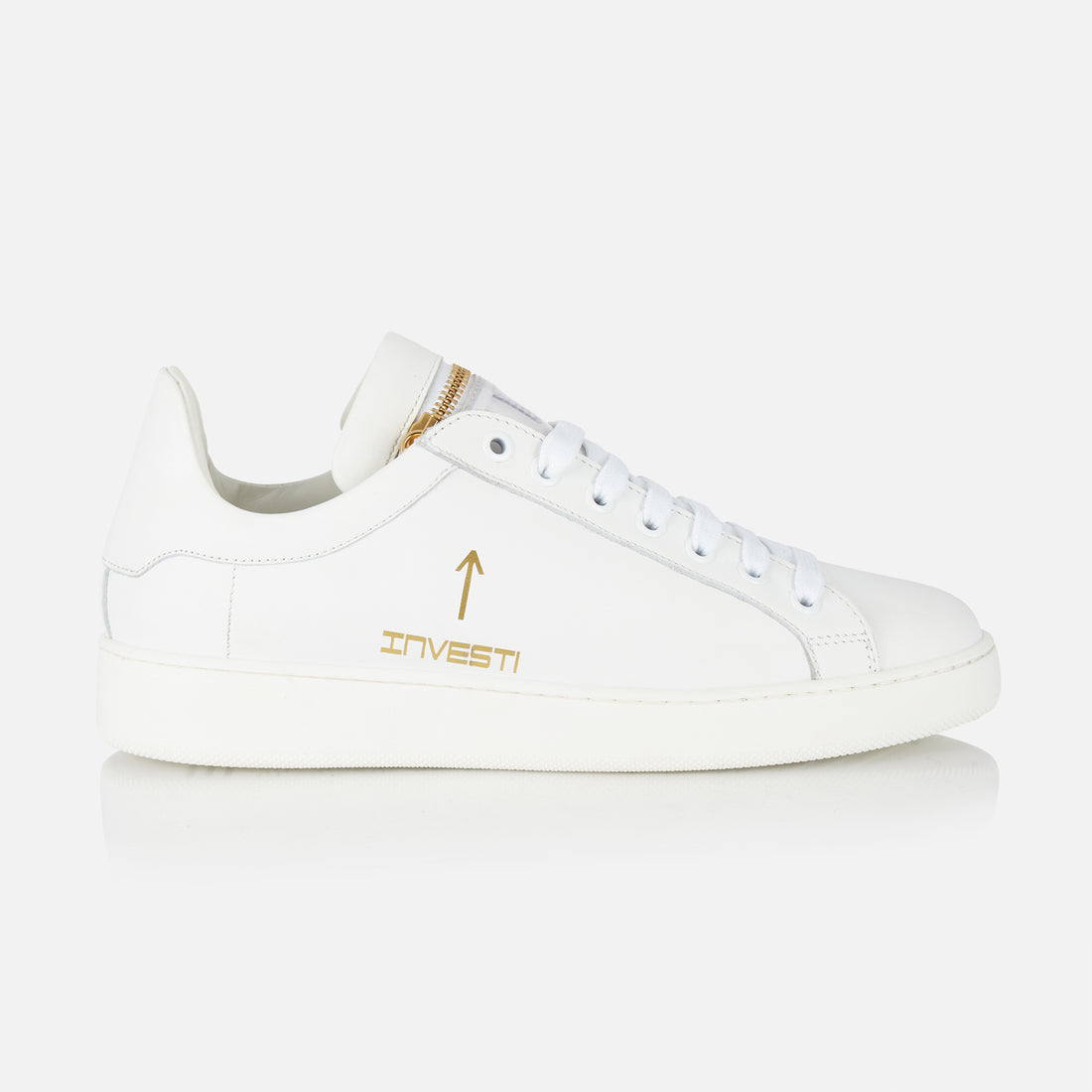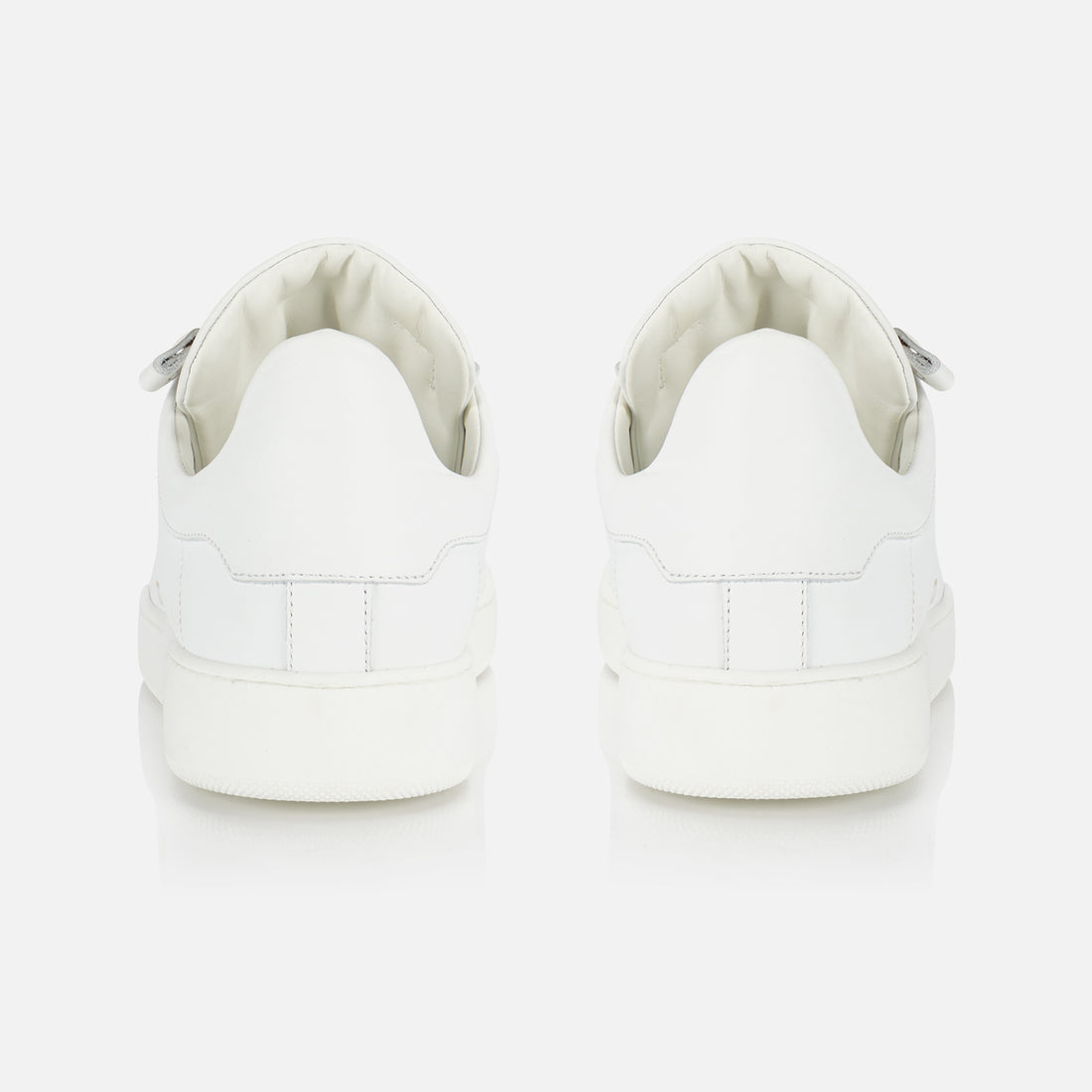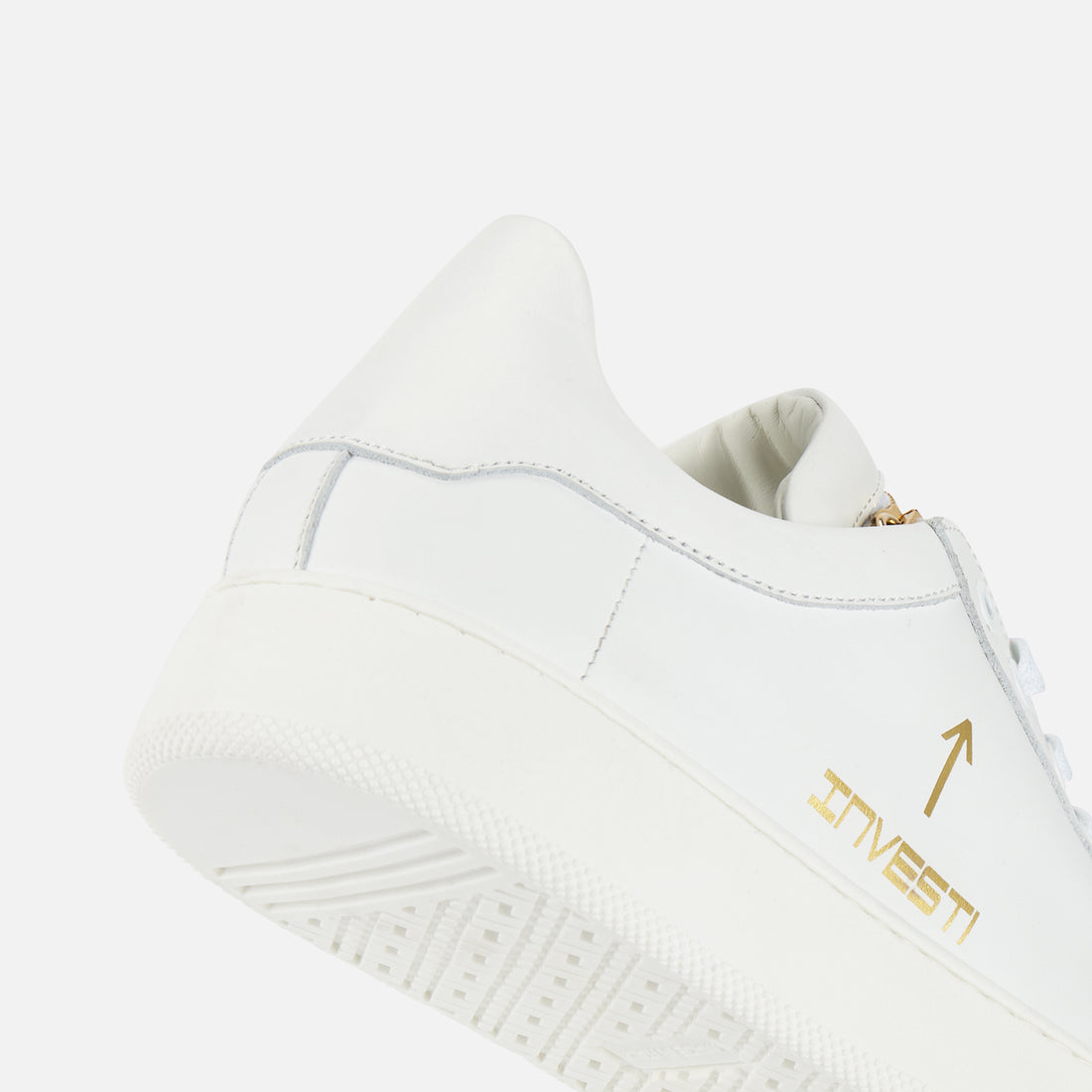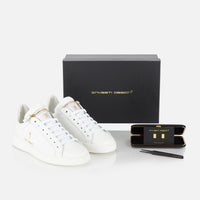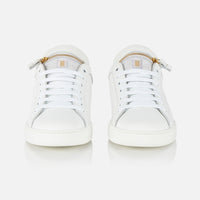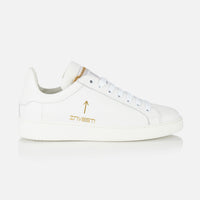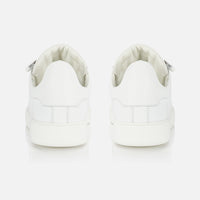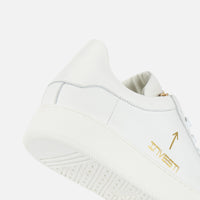 WHITE ON WHITE ARROW LTD Edition
Description
Delivery and tracking
Get Ready To Upgrade Your Style Game With G-1 Sneakers!
There's nothing quite as magical as slipping on a pair of G-1 Sneakers. Artfully crafted by Italian artisans, composed of Italian Calfskin leather, and featuring a logo plate completely made of 24-karat pure gold, these show-stopping sneakers will leave everyone staring at you in envy. From the logo plate crafted from 24-karat pure gold to the waterproof pocket that seals away your precious metal from the elements, these stunning shoes will make you move, conquer, and dominate like never before. Whether you're heading out for a party, a night in town, or a professional setting, G-1 Sneakers will help you transform into the unstoppable version of yourself.
Here's Why You'll Love This:
✔ Invest in Luxury: The Limited Edition G-1 Sneakers are made by Italian artisans with Italian Calfskin leather and feature a logo plate completely made of 24-karat pure gold. 
✔ Experience Durability: The G-1 Sneakers are built to last, with a 1400 Microns water-resistant transparent double-layer pocket on the tongue to protect the soft precious metal. 
✔ Complete Accessories: With the G-1 Sneakers, you get a handmade luxury case that includes a unique tweezer and metal card hidden inside. 
✔ Unparalleled Comfort: The G-1 Sneakers are designed with your comfort in mind, featuring a padded heel tab, tongue, and collar, as well as an Italian Calfskin leather soft lining. These sneakers are not only fashionable but also comfortable for all-day wear.
✔ Quality and Craftsmanship: The G-1 Sneakers are proudly made in Italy by skilled artisans, using the highest quality materials and attention to detail. When you wear these sneakers, you can be confident that you are wearing a product that is not only stylish but also crafted with care and expertise.
-Tracking your order
You will receive your tracking information by SMS and email after purchase. You can also check the current status of your shipment by logging into your account and going to the 'Order History' section.
-Insurance
We insure every purchase during the shipping period until it is delivered to you. We require a signature and ID for the goods delivered, after which responsibility for your purchased goods passes to you. If you are not the recipient of your purchase (for example, a gift order), the person who signs for the package confirms receipt and is responsible for the package.
G-1 White on White Arrow
InvestiDesign's White on White Arrow is a stunning piece of art that I would highly recommend to anyone looking to add a touch of elegance to their shoes collection. The minimalistic design of the arrow, combined with the white-on-white color scheme, creates a striking visual effect that is both modern and timeless.
The attention to detail in the craftsmanship of this product is also noteworthy. The White on White Arrow is made from high-quality materials, and the finish is flawless with the 24 karat pure gold! It's clear that the designers put a lot of thought and care into creating a product that is not only aesthetically pleasing but also built to last.
Overall, I'm very impressed with the White on White Arrow from InvestiDesign. It's a beautiful piece of shoe-art that is sure to attract compliments and add a touch of sophistication to any space.