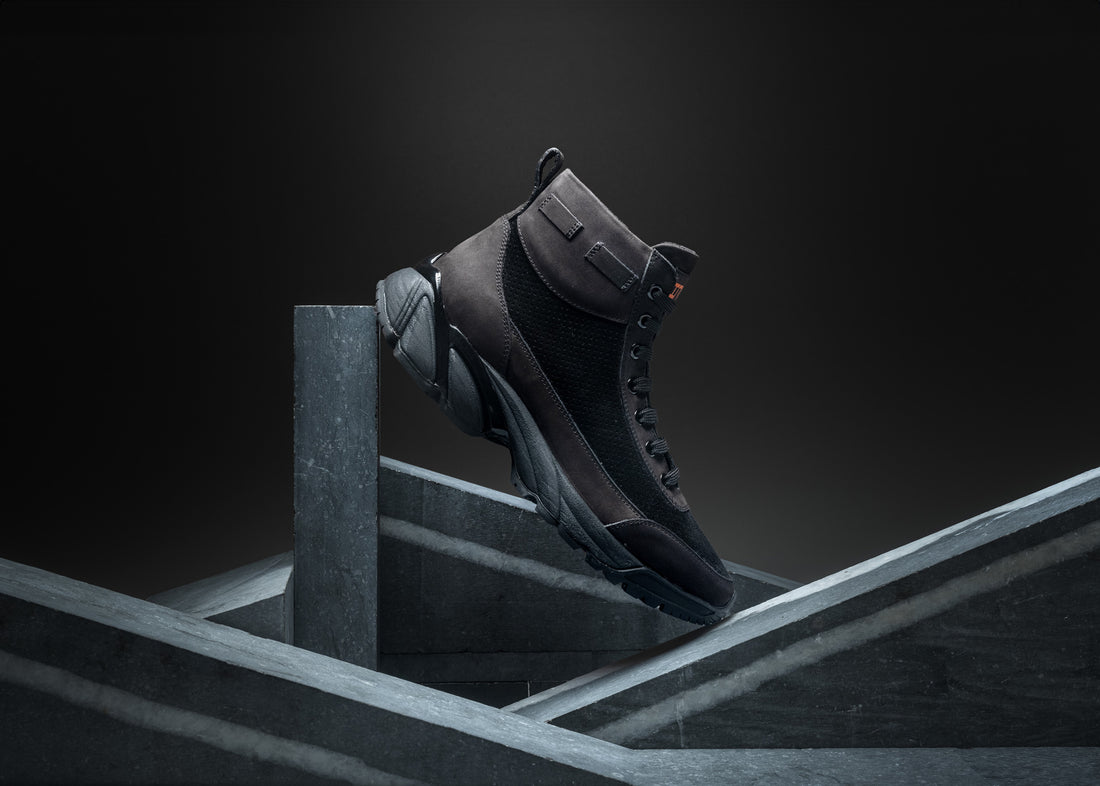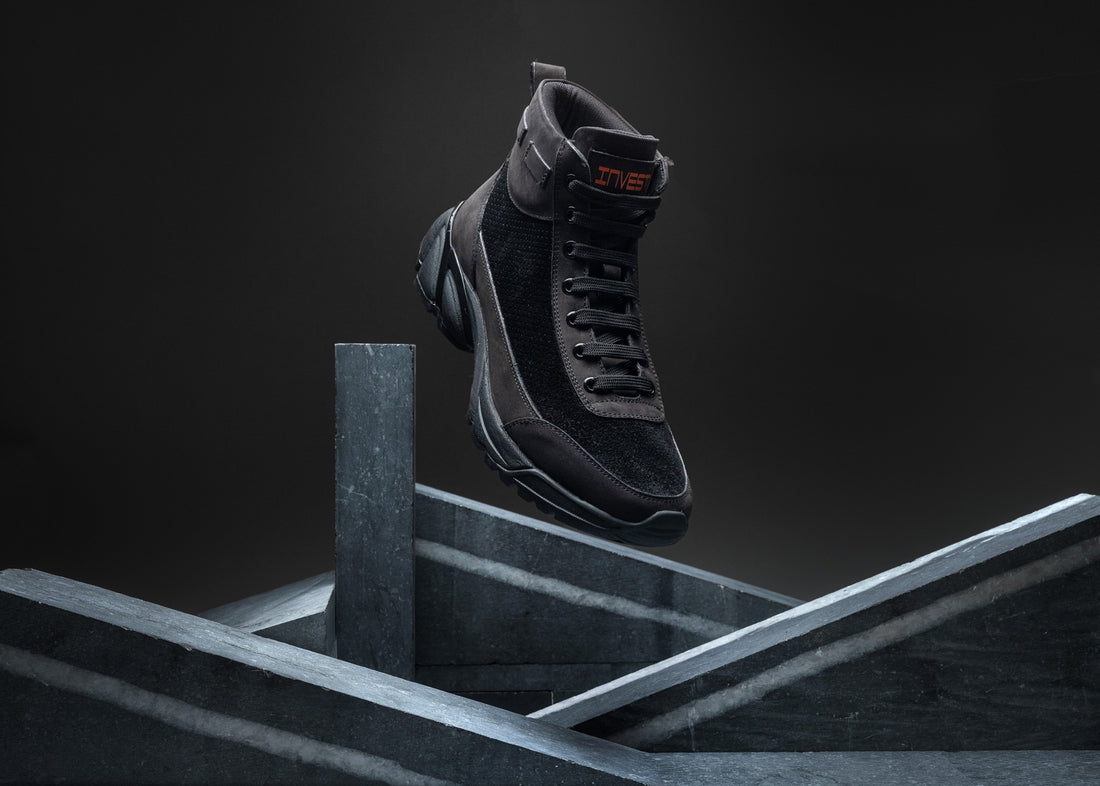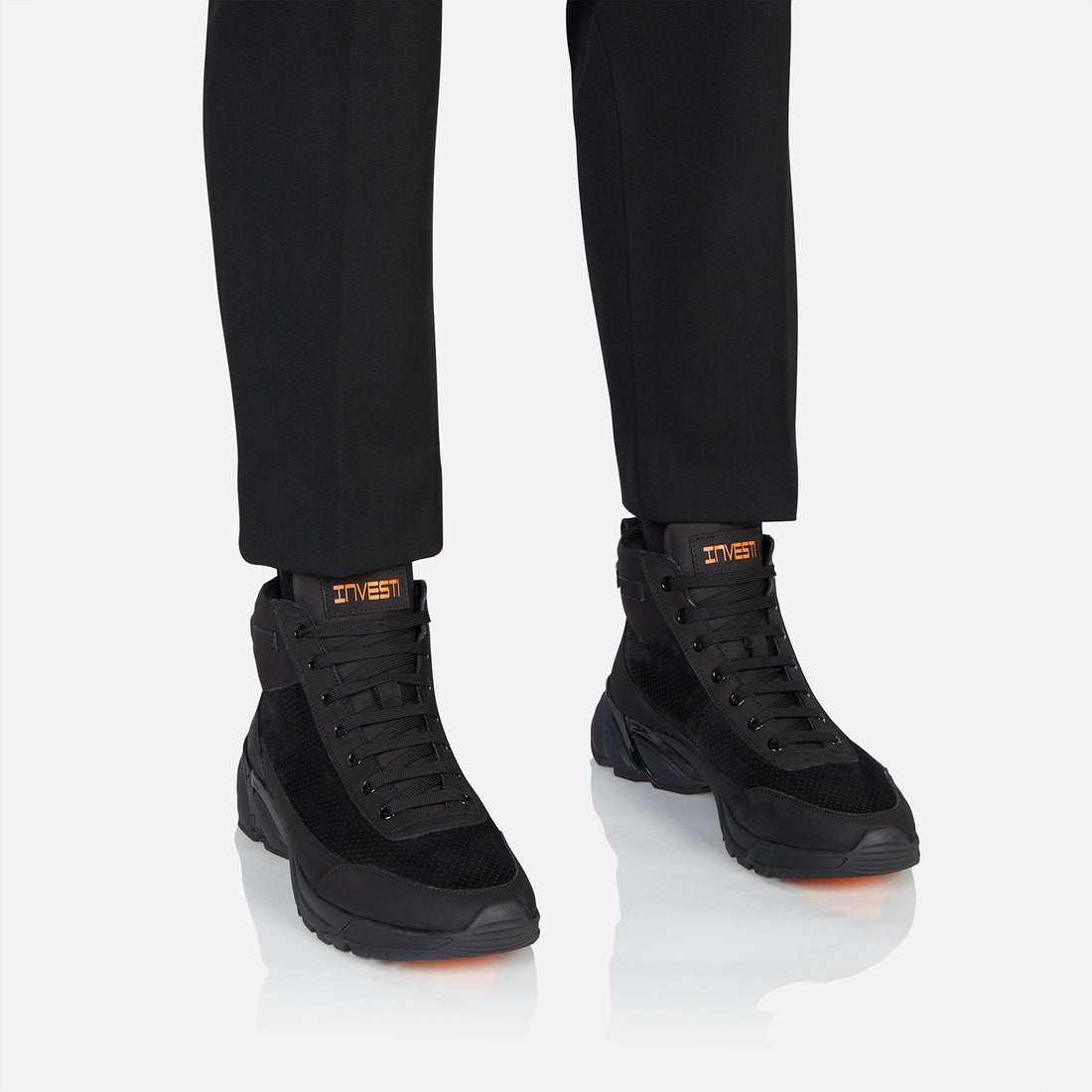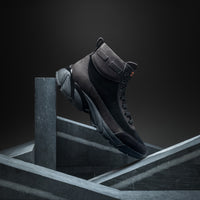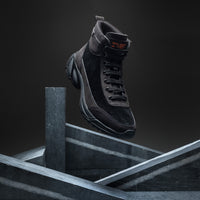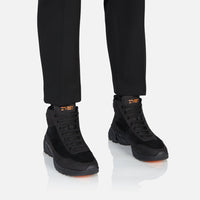 Description
Delivery and tracking
This product was rigorously tested and found to provide superior comfort and stability over 1000 kilometers.
Expertly crafted for the risk-takers, the R-2 sneakers offer a timeless blend of style and performance. Exquisitely made from Italian calfskin nubuck and perforated suede, each pair is designed to provide superior grip and shock absorption on slippery surfaces. A breathable mesh lining ensures optimal climate control. With a padded heel tab, tongue, and collar, these sneakers guarantee that perfect combination of comfort and performance.

Specs:
✔ High-end: Get the perfect balance of style and performance with the R-2 sneaker. Its Italian calfskin nubuck and perforated suede upper wraps seamlessly around the feet, allowing natural movement and ensuring a flawless fit.
✔ Superior Grip On Slippery Surfaces: With its Vibram sole the R-2 sneaker offers superior grip on slippery surfaces for improved stability and shock absorption.
✔ Breathable Mesh Lining: Get optimal climate with the R-2 sneaker's breathable mesh lining for all-day comfort.
✔ Handmade In Italy By Artisans: Crafted only by expert artisans who have knowledge of their Italian heritage and from sustainably sourced materials, the R-2 sneaker is hand-made in Italy with the utmost care.
✔ Vibrantly colored by hand: The leather features crisp, carefully hand-dyed edges for a sophisticated, immaculate look. An elegant design that is sure to stand out.
-Tracking your order
You will receive your tracking information by SMS and email after purchase. You can also check the current status of your shipment by logging into your account and going to the 'Order History' section.
-Insurance
We insure every purchase during the shipping period until it is delivered to you. We require a signature and ID for the goods delivered, after which responsibility for your purchased goods passes to you. If you are not the recipient of your purchase (for example, a gift order), the person who signs for the package confirms receipt and is responsible for the package.
Once you buy one you want more
Perfect fit, superb quality, dirt repellent, firm, beautiful and unique shoes. Once you buy one colour you want more. I love them.
R-2 Nero
Eindelijk een schoen die lekker loopt. Zit meteen goed.
R-2 Nero
The Insvesti Design sneakers are luxurious and iconic shoes that are instantly recognizable for their signature details and high-quality materials. Crafted by hand with the finest materials, these sneakers boast impeccable quality and attention to detail. The soft and supple leather conforms to the shape of the foot for a comfortable fit, despite their stylish design. The Insvesti Design sneakers are versatile shoes that can be dressed up or down, making them a perfect addition to any wardrobe.
The design of the Insvesti Design sneakers is timeless, and their classic silhouette has remained unchanged for years. The sneakers are available in a variety of colors and materials, allowing customers to find the perfect pair to suit their style. While they are undeniably expensive, the Insvesti Design sneakers are an investment in quality and glamour that will be enjoyed for years to come. Whether paired with an elegant evening outfit or a more casual look, the Insvesti Design sneakers are sure to turn heads and make a statement.
I have take this shoes for a walk from 18km and a long day standing out. It was perfect!
Een schoen die ik niet hoef in te lopen en meteen goed zit. Lekker zacht leer en mooie afwerking. Uitstekende prijs kwaliteit-verhouding!
R-2 Nero
Heb ze vooral in eerste instantie gekocht op uiterlijk en afwerking. Ze zien er gewoon gaaf uit. Heb de R-2 Nero nu een paar weken en ze lopen echt lekker. Ik ervaar de R-2 Nero als een lichte schoen met een goede stevige zool. Ik kan er makkelijk uren op lopen zonder ergens last van te krijgen. Superschoen :)